As I officially welcome in the new year and set about creating a plan for a successful 2015, I think it is key to look back over the last year and see where the real estate market is trending. The general feeling within our industry is one of optimism. And with reviewing the progress made from December 2014 to December 2015, I can understand why. Let me share this with you.
There are a number of key factors showing growth in our markets here in Whatcom County. When comparing this December with last December, the number of homes pending are up by 31% and the number of homes closed are up by 18.2%. During this same time frame, we have also seen a rise in price per square foot for homes sold – from $148 to $155. Then we are witnessing the decrease in our current inventory this year, from 5.7 months of inventory to only 4.6 months today. The graph below shows monthly inventory and monthly solds. All of these factors combined with historically low interest rates (30 year at 3.875%) help to create a great opportunity for sellers.
Buyers can also benefit from the current market by taking advantage of the low interest rates. Within the past few months, banks have loosened their "death" grip on the money they have to lend. As well, the Federal government has declared a substantial decrease in private mortgage insurance (required by all lenders for borrowers with less than 20% down) which gives you more buying power. Wonderful programs such as USDA & VA zero down loans and FHA 3.5% down loans are now available to qualified borrower.
Buying and selling real estate is a process. An educated buyer or seller is definitely a more satisfied client. Let my 23+ years of working with people just like you to find the perfect fit become your wealth of information. Call me to begin formulating your plan for success – 360-961-8052 or leslie@lesliehobkirk.com .
Posted on February 20, 2015 at 6:21 pm
Leslie Hobkirk
Category:
Uncategorized
Tagged

bellingham bay, custom tour bellingham real estate agent, experience, home maintenance, inventory, listing, pacific northwest, real estate, real estate agent, Realtor, selling, whatcom county, windermere
Yes. You heard me correctly. New listings are needed now throughout Whatcom County! Contrary to the belief that real estate sales stop during the holidays, there are actually people out in search of their next home right now. I was with two different families yesterday and sadly, we were very limited in the number of homes we could view. And so our search continues…
What typically happens this time of year is that real estate is forgotten by most people while they turn their attentions to the holiday at hand – the Christmas season. The number of people putting their homes on the market drops by about 50 percent this time of year. However, the number of those homes selling during this same time only drops by 25 percent, creating an inventory void. Take a look at the chart below which illustrates this from our local Multiple Listing Service.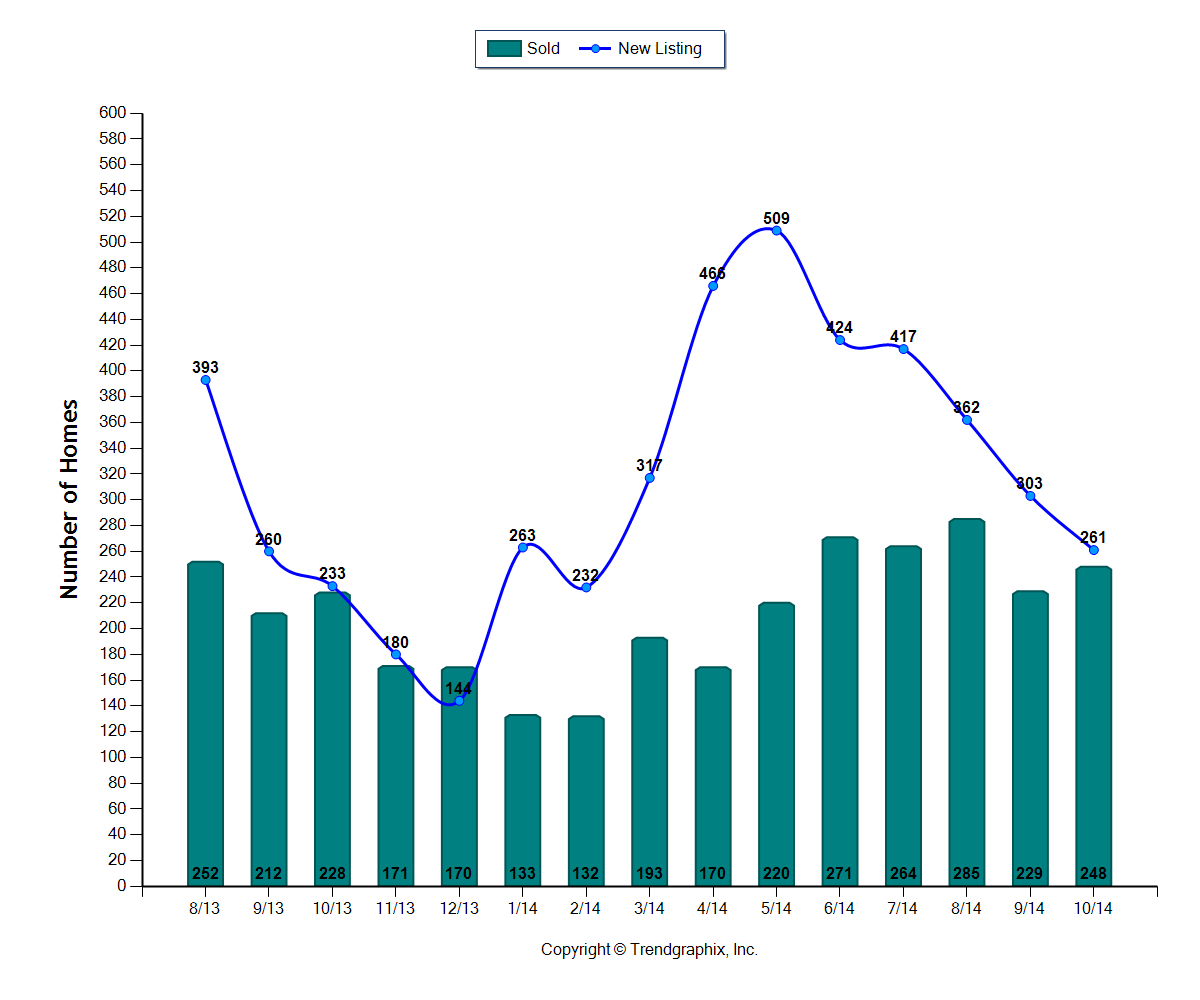 This void in housing choices for those looking to buy can create an opportune time for home sellers to list and sell their home. So if you are toying with the idea of listing your home for sale, you don't need to wait until spring like everybody else. Give me a call today to move forward on listing your home now to take advantage of this inventory void. Let's make it happen!
Posted on November 30, 2014 at 6:17 pm
wpadmin
Category:
Uncategorized
Tagged

christmas, holidays, home ownership, inventory, listing, pacific northwest, real estate, real estate agent, selling, whatcom county, windermere, winter